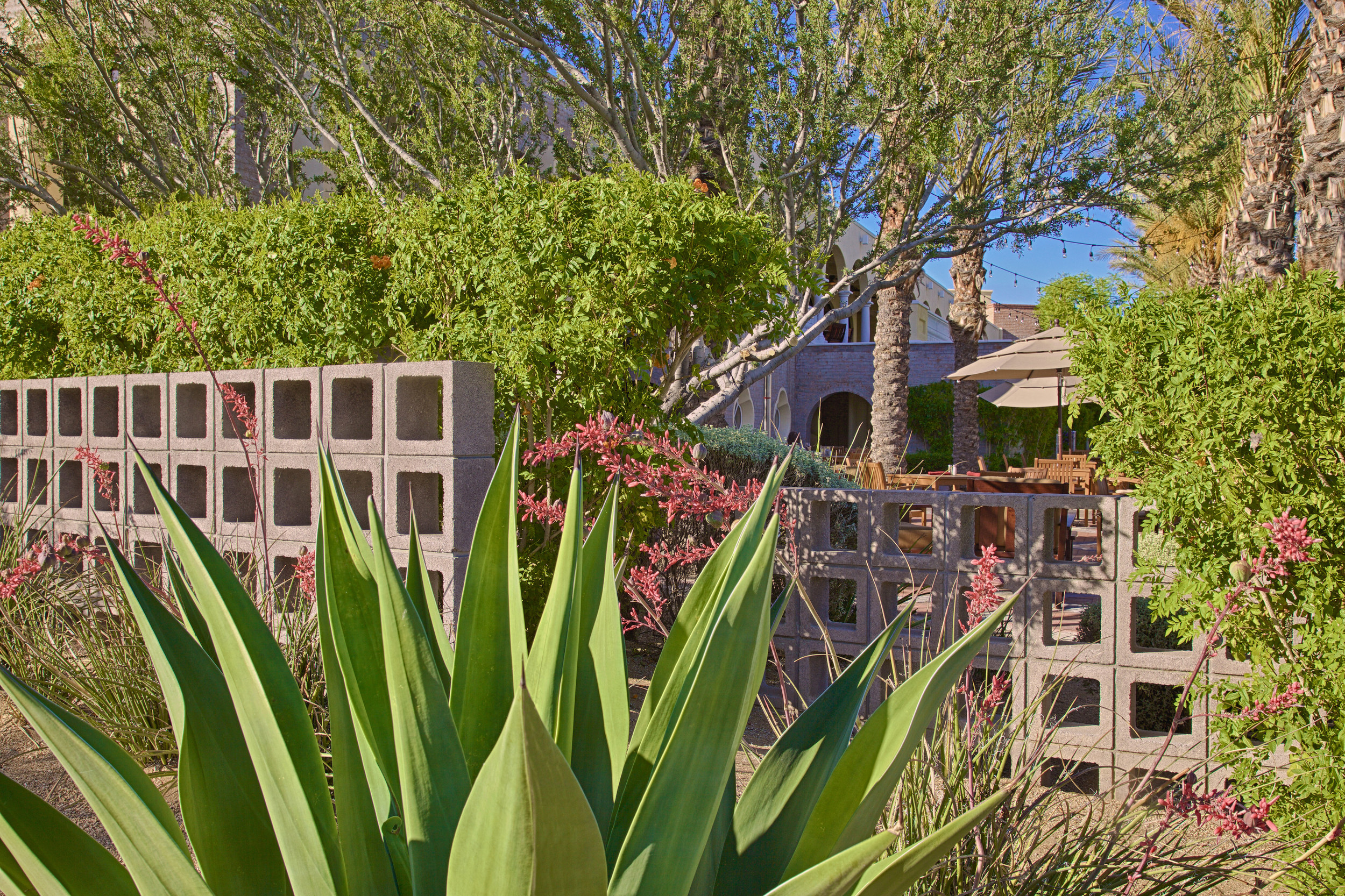 Omni Tucson National Resort and Spa
Tucson, AZ | 2008
Photography: Andrew Pielage and Tiffany Halperin
Firm of Record: Tiffany Halperin, design lead while at e group inc.
Positioned on a hillside with sweeping views of the Catalina Mountains, Tucson National Resort and Spa was identified by Omni Hotels for a major re-positioning effort as an accessible retreat for urban dwellers. The landscape architectural scope of work included master planning and site programming, theme and brand, and site design services for phased development. Careful to acknowledge and incorporate existing conditions and site elements, observational exercises and data gather visits to the resort were the foundation sources of the project's design inspiration and concept: rejuvenation. The concepts developed, images and text written, and concept sketches drawn were incorporated into the current promotional brochure "Escape and Restore Your Senses".
Additionally, a master plan program and site design were approved featuring a terraced hill-side water harvesting garden, function court for ceremonies and events, over eight outdoor sensory spaces, one new pool area, one pool redesign, parking courtyards a new patio for Legends Restaurant at hole 18 and a native botanical garden. Phase one redesigned the pool and its surrounding area, created outdoor dining at Hole 18, connected gathering spaces through an allee of date palms, and solved grade issues between building clusters with outdoor rooms incorporating fire and sensory elements.
 
Highlights: Historic Landscape | Renovation | Hillside Resort | Master Planning | Placemaking | Resort Theming + Branding | Sustainable Development Strategies | Water Reduction | Low Water Use Plant Palette | 404 Waterway